When to Order the Best Pizza in Kalamazoo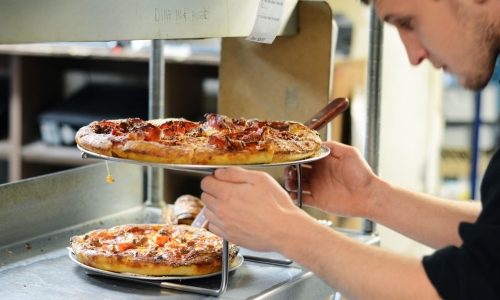 Summer is just around the corner, which means there are plenty of opportunities coming up where you can order the best pizza in Kalamazoo. Summer is full of private and public events where food is often shared outside, and some delicious pizza from Erbelli's can give you the popular option for them to put smiles on faces. As a popular location in both Kalamazoo and Portage, Erbelli's is the option you can count on to always to quickly become a favorite of your gatherings.
Our team works tirelessly to always ensure you get our excellent pizza on time when and where you need it. When it comes to pizza, you can always count on Erbelli's!
Quick and easy ordering
When you know you have an event that needs food, you can order quickly and easily using the online ordering system from Erbelli's. By simply choosing which of our two locations is closer to you, you can get started on an order easily and get everyone's favorites cooking in time for the event. There is nothing that can improve a summer get together like some great food to go with it, and you can guarantee a great outcome with the best pizza in Kalamazoo from Erbelli's.
Open every day of the week, your event can get delicious pizza to go with it whenever you need it.
Order whole meal options
Not only does Erbelli's have some of the best pizza in Kalamazoo, but we also have appetizer options, fresh pasta, fresh salads, and more. We provide all these great options to ensure that everyone can have their tastes met for any occasion. But, the star of the show is our pizza, and Erbelli's provides a variety of gourmet pizzas to choose from as well as the option to make your own creation from our options for toppings, cheese, sauce, and extras.
No one does a pizzeria like Erbelli's, and the options that we provide with it as well as other options for parts of your meal can make your event a great culinary experience alongside its other parts.
With over two decades of experience in providing the best pizza in Kalamazoo, Erbelli's is the best option when you need a great option for food at events this summer. If you are wondering when you should order pizza, events that you are hosting are one of the best times to do so. Place and order with us today!