Try Erbelli's Delicious Pizza, Pasta, and Salad Buffet for Lunch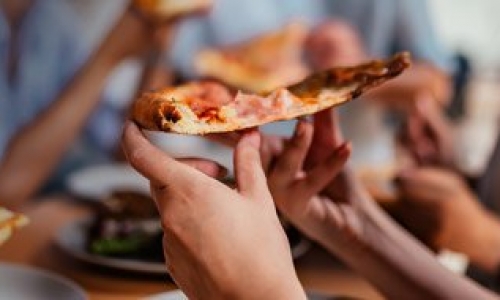 Let's face it, pizza and pasta always sound good for lunch. The problem is you can't order a full pizza and full pasta dish without having leftovers for days. You also have to decide what toppings you want on your pizza and what kind of pasta dish you want – that's not always easy. Plus, oftentimes, you want a salad to start with – something to get your pallet ready for the cheesy deliciousness it's about to experience. So, we've made it a whole lot simpler. You can come into Erbelli's and order our lunch buffet where you'll have the choice of many different menu options.
Every weekday from 11 a.m. to 2 p.m. we offer our famous pizza buffet that comes with the always delicious calzones, breadsticks, pasta, and fresh salad. The pizza buffet is constantly being replenished with piping hot Italian lunch options and cool crisp salad vegetables. It's not typical for an Italian restaurant with award winning pizzas to offer a super affordable lunch buffet to their customers. Fortunately, at Erbelli's, we're far from your typical gourmet pizzeria.
At Erbellis's Gourmet Pizzeria, we offer not only the best pizza delivery in Kalamazoo, but also the best pizza buffet. We know that work can be hard enough on your brain as it is, so we want the decision about where and what you're going to eat to be a breeze. If you have been craving some gourmet Italian food, but just cannot quite decide on what you want, give Erbelli's pizza, calzone, breadsticks, pasta, and salad lunch buffet a try. We know you will not be disappointed!