The Best Pizza in Portage Offers all the Best Options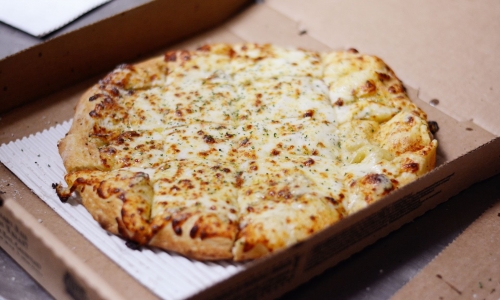 When you ask someone what the best pizza in Portage is, you will likely get very different answers depending on the tastes and preferences of the one you ask. While one person may prefer something with alfredo sauce in stead of red sauce, another may prefer to add a garlic seasoning to their crust. Whatever the tastes of our visitors, Erbelli's gourmet pizzeria and Italian restaurant has almost every option you could think of for your pizza choices. This means that anyone visiting can get delicious pizza that they are sure to love, made exactly how they like it most.
We do all styles for different appetites
Offering pan style crust, square pizza crust, hand-tossed crust, Chicago style pizza, and Atkin's style crust, Erbelli's can provide pizza from the ground up how you like it. Every pizza starts with a crust, so we like to provide all the different options that we have because we know pizza lovers of all kinds are coming through our doors and ordering online. The best pizza in Portage does not just come from tasting delicious (which we also do), but also from giving those that are choosing a pizzeria for lunch or dinner the option to make their very favorite pizza every time.
The best pizza in Portage appeals to all eaters
When asking someone who has the best pizza in Portage, it is also important to keep in mind that their decision will always be impacted by any dietary restrictions that they might have. At Erbelli's, we take pride in our ability to offer delicious options to everyone who orders with us. Whether it is a gluten-free options, vegetarian option, cheese free pizzas for those with lactose intolerance, and more, Erbelli's has something for everyone. Food preparation in our kitchen is done safely and carefully to ensure that allergies or dietary restrictions are protected with our food, so our customers can always depend on a safe and delicious pizza experience.
Offering different options and adhering to the needs of our customers, Erbelli's provides the best pizza in Portage for anyone craving a pizza pie. With quality customer service and a large variety of custom-made pizza options available, you will not find a better pizza experience than with us. Get started on an online order with us, give us a call for an order pickup, or stop by one of our two physical locations to get your delicious pizza today!