The Best Pizza in Kalamazoo Gives Back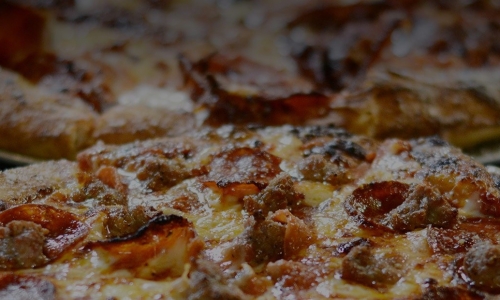 Not only is Erbelli's the best pizza in Kalamazoo, but we also love giving back to the community who got us to where we are today. We support local charities and are always looking for ways to express our thanks to the great community who first welcomed us. When you're in the mood for a pizza place that is active in the community, Erbelli's has got your hunger covered.
Dining saves lives
Erbelli's is proud to be participating in this year's Dining Out for Life campaign. On Thursday, April 25th, 25% of every bill spent at Erbelli's will be donated to CARES, a community AIDS resource and education center. So, you can indulge yourself with the best pizza in Kalamazoo while helping a great cause. Both our Portage Road and Stadium Drive locations are participating, so you can visit your favorite Erbelli's location to contribute!
Helping students
Erbelli's, through Western Michigan University, offers the Erbelli's Military Scholarship to students who need some extra help getting their quality education. The scholarship is need-based to military members who are currently serving or anyone who has previously served and their dependents. It is a $1000 scholarship awarded with $500 in the fall and $500 in the spring semesters. With a small number of other criteria involved, the scholarship is our way of saying thank you to those who have served, and another way for Erbelli's to give back.
Keep up
Erbelli's is frequently getting involved in community events and promotions, so keep an eye out for us on social media! And, when you're in the mood for the best pizza in Kalamazoo, don't be afraid to stop in and fill your craving.
With custom options that allow anyone to enjoy the best pizza in Kalamazoo, Erbelli's has something for everyone. Keep an eye out for events and promotions and see how we get involved in our great community!