Still Serving the Best Gourmet Pizza in Kalamazoo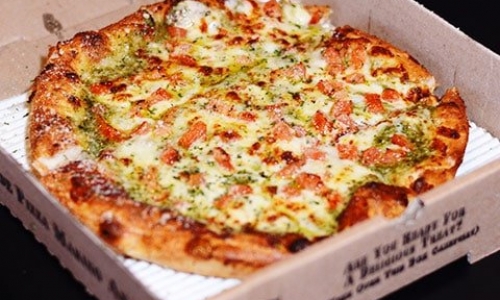 Despite all the craziness we've all been through during this time, you can still depend on Erbelli's to give your family the best gourmet pizza in Kalamazoo. We know how hard this time has been on individuals and families, and that's why Erbelli's is proud to still be able to share our great pizza with those who need a delicious lunch or dinner option to lift their spirits in spite of everything.
Make dinner a win
Like Erbellis' multiple awards that we've won for our gourmet pizza in Kalamazoo, you can make dinner a "win" by bringing home a pie or two. With two locations in the greater Kalamazoo area, Erbelli's is never too far away to deliver the best tasting pizza directly to your door when you need it. And, despite virus concerns keeping everyone down, you are sure to feel better after digging into your favorite option from Erbelli's.
Something for everyone
Whether you have food allergies, have a unique palate, or simply like to mix things up often with your pizza, Erbelli's has tons of original pizza options for you to try out! Many of our selections have the right combination of ingredients to make the best tasting pizza possible, but you can also personalize your pizzas to get them exactly how you want! No matter what you decide on, you're sure to be pleased while staying at home when you order with Erbelli's.
Simple ordering
If you want to avoid picking up or dining in still, Erbelli's has been offering the same great delivery through everything. So, if you and your family want delicious, gourmet pizza in Kalamazoo without the worry of coming into contact with too many people, you can easily order with us online! Simply make your selections and your pizza will be on its way in no time.
If you're tired of making the same meals over and over during quarantine, you can get gourmet pizza in Kalamazoo that is sure to be a hit. Order online for delivery or pickup today!