Short On Time? Try Erbelli's Pizza Buffet for Lunch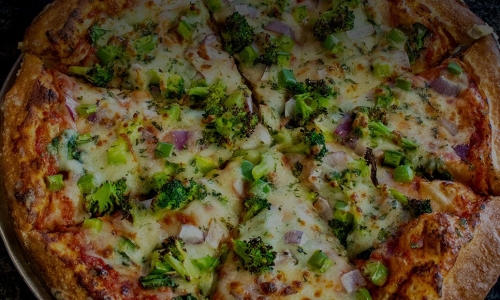 It's happened to us all… you clock out for your lunch break, hit the road, get stuck in traffic, realize you need gas, get a call on your cell phone and, before you know it, half of your break is over and you still haven't gotten anything to eat. Your stomach grumbles and the clock ticks. What are your options? A greasy, production line burger from a fast food joint? An unsatisfying deli sandwich from a questionable gas station refrigerator?
Luckily, Erbelli's has you covered! Every weekday, from 11am to 2pm, we set up our famous pizza buffet so that you don't have to sacrifice your entire lunch break in search for food. Whether you're a fan of our gourmet pizzas, famous calzones, fresh salads or traditional Italian pastas, we've got your back. Stocked high and regularly replenished, you won't suffer a lack of options at the Erbelli's lunch buffet.
From piping hot pizza bread sticks and homemade marinara sauce to a mountain of chicken fries and a full salad bar, you can stack your plate high without breaking the bank. Not only that, but you'll save enough time to run your errands before returning to work.
At Erbelli's, we offer the best pizza delivery in Kalamazoo. If you find yourself pressed for time, pushing your car to its limits trying to get everything done on your lunch break, stop in to our lunch buffet, grab a bite and get back on time, every time. And, if you can't make it in, give us a call and we'd be happy to deliver a fresh, hot pizza right to your desk. So, if you've been looking for a way to make the most of your lunch, a way to fill your stomach and clear your to-do list, stop by Erbelli's and give our pizza buffet a try!