Serving the Best Pizza in Kalamazoo to Everyone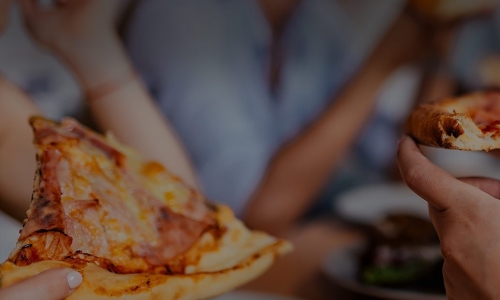 If there is one thing we know, it's that almost everyone loves pizza, so why not stop in and have the best pizza in Kalamazoo? With multiple awards received over the years for being voted the best pizza around, we take pride in the options that we are serving up to our guests. If you are hungry for pizza and want the best slice in southwest Michigan, stop in at Erbelli's and see why people love our pizza.
Options are your friend
When ordering a pizza, you might just be a pepperoni and cheese lover, and that's okay! But, if you are more inclined to add a little extra to your pizza pie, Erbelli's has a variety of choices for fresh, delicious ingredients. You can try these out with our predesigned gourmet pizzas, or, you can build your own making it the perfect pizza for you. Whatever you choose, we know you will be satisfied with what we have to offer.
No pizza lover left behind
At Erbelli's, we want everyone who loves pizza to be able to enjoy it, no matter your circumstances. We offer a gluten free option in our choices of crusts, because no one should have to sit out on eating the best pizza in Kalamazoo and Portage due to an allergy. We also have a selection of vegetarian pizzas that are sure to make a vegetarian's taste buds light up with joy.
Not just a pizza joint
Not in the mood for pizza? No problem. Erbelli's is also serving up some tasty submarine sandwiches and fresh pasta. Both also have the option to go gluten free or vegetarian as well, so no matter what your tastes or needs are, Erbelli's is ready to help.
Erbelli's serves the best in gourmet pizza and more to the Kalamazoo and Portage area. We are proud of our accomplishments with pizza and love to share our experience with you. If you're looking for a quality Italian meal, look no further than Erbelli's.