Save the Holidays with the Best Pizza in Kalamazoo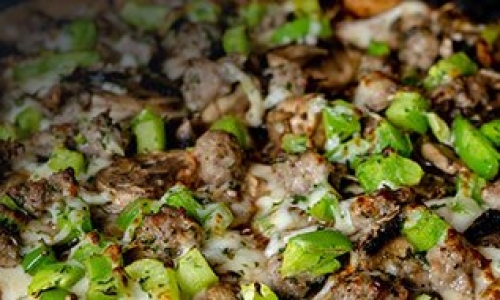 With the holidays approaching much faster than some of us might expect or like, it's time to start planning for holiday dinners, parties, and more, and the Erbelli's is here with the best pizza in Kalamazoo to make it all a little easier. Whether it's a Halloween Spooktacular or a company Christmas party, there's plenty of opportunities for you and those you care about to enjoy the delicious offerings Erbelli's has for catering.
Start early
It may seem like some of the holidays are yet a while off, but, before we know it, they'll be right here, and you don't want to be caught with nothing prepared. Others are sure to be planning their parties, so don't miss your opportunity for quality catering, party room reservations, or large orders to make your holidays as enjoyable as you can by including great food.
Backup plan
If you're planning a holiday party for your family or for employees, there are times where things don't go as expected. Whether it's accidentally burning the main course, someone not being able to show up with the main course, or any other issue that affects the party's food, Erbelli's can help. With the helpful staff and quick service Erbelli's provides, you can save your party with the best pizza in Kalamazoo.
Any size
Erbelli's can cater gatherings of anywhere from 40 to 300 people. So, whether you have a small family or hold a holiday party for a large business, everyone can enjoy the best pizza in Kalamazoo for the holidays. When you cater with us, we even handle set up and take down, so you can enjoy the company of everyone present rather than worrying about the food.
From custom made pizzas to delicious pasta, Erbelli's has all the options you need for any holiday get together this year that needs food from the provider of the best pizza in Kalamazoo. Contact us today to get your holiday get togethers scheduled!