Plan Time Together with the Best Pizza in Kalamazoo After Shutdowns are Over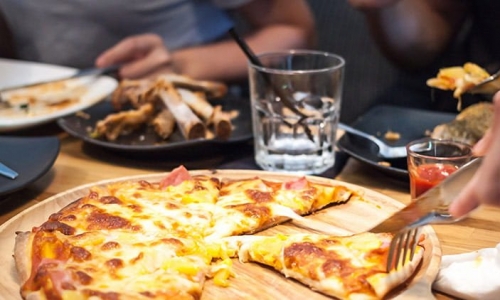 With shutdowns still in effect, you can still order online from the best pizza in Kalamazoo, but, once they are over, you can plan time together with loved ones in our party room! Perfect to dismiss any of the isolation blues we've all been facing the past few weeks and are sure to have in the weeks to come, Erbelli's looks forward to seeing the bright and shining faces of individuals coming in once this has all passed.
Celebrate the occasion
Once virus concerns have finally come and gone, it'll be worth celebrating the occasion with the best pizza in Kalamazoo. We all deserve to treat ourselves once such a life-altering ordeal has passed, and a get-together in Erbelli's party room can be the perfect way to celebrate. Whether it's your closest group of friends or your family, Erbelli's encourages bringing together your favorite people to enjoy great pizza and great company.
Plenty of time
Of course, there may be concerns of other people having the same idea as you with such a get together, and it's okay! The party room at Erbelli's is available Sundays through Thursdays 9:00 a.m. to close and Fridays and Saturdays from 9:00 a.m. to 5:00 p.m. as well as 8:45 p.m. to close. So, there are plenty of opportunities for your party to get scheduled in our room and get the pizza you love so much.
Tight budget
We know that because of individuals needing to apply for unemployment due to unfortunate virus circumstances money will be tight for many families, and that's why Erbelli's is proud to still offer our free party room charges and deposit! With only a server gratuity required as an additional charge for our party room, you can have your family get-together when all this is said and done without spending too much during a time of financial strain on many.
When you want the best pizza in Kalamazoo and want to enjoy time with family and/or friends, schedule with the Erbelli's for our party room once virus concerns have passed.