Pizza Delivery From Erbelli's, Always Rewarding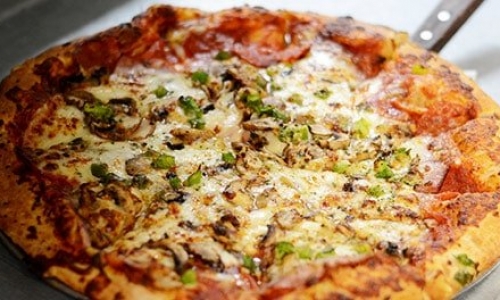 Are you looking for a delicious gourmet pizza experience in Kalamazoo, Portage, or Oshtemo? We recommend Erbelli's gourmet pizza. You can even earn free gourmet pizza when you order from us! Sign up for our VIP Program and you can earn free pizza, pasta, and more. We love our customers, and we want to make your experience with us as amazing as possible.
Signing Up Is Easy. You can sign up now on our website through our VIP Rewards page. We won't ask a thousand questions, just choose your favorite Erbelli's location, tell us your name, email, phone (we recommend the number you usually call in with), birthday, wedding anniversary (optional), and set a password. Easy Peasy. You can choose whether you'd rather have rewards and special offers sent via email, text, of even the USPS (if you pick postal mail, we'll ask for your address). These preferences are easy to update at any time from the rewards page. Note: we won't share your information or sell it to outside sources.
Get Rewarded For Having Good Taste. When you're a VIP member, you'll earn points with your purchases. Pizza, pasta, subs, and salads – they all add to your points. When you've reached 250, you'll earn a free large 14″ pizza of your choice – or if you're more the noodle-y type, choose any pasta as an alternative. We also love birthdays; to help you celebrate we'll give you a free pizza on your birthday each year. Married? We have a special wedding anniversary deal too. There's even a bonus gift just for signing up.
We appreciate our customers. When you visit us to dine in, or call in for a takeout order, let our staff know that you're a VIP member. They'll make sure your points are recorded, and check to see if you've got any special rewards available. Most importantly, remember that we have a VIP program because we're glad you choose Erbelli's.