Let Erbelli's Cater Your Next Big Event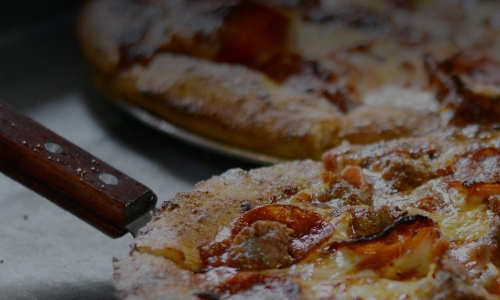 At Erbelli's, we offer more than just great Italian food, gourmet pizza and craft beers. We offer the convenience of catering services to ensure that your next event is fun, successful and, of course, fully-stocked with delicious Italian food. From rehearsal dinners and graduation parties to grand openings and company get-togethers, you provide the venue and we'll bring the plates, napkins, utensils and – naturally – the food! We've provided pizza catering options for gatherings ranging from 40 to 300 people, so no matter the size, our staff is able to accommodate you.
With our impressively large catering menu, we offer a range of Italian food selections that are certain to please even the most discerning guests. Whether you want to provide your guests with an assortment of our famous pizzas – any of the items featured on our regular menu – or you're looking to stock your tables with an array of appetizers such as cheese bread, hot wings, meatballs or shrimp cocktail, we can tailor your menu to complement any audience or event.
Best of all, Erbelli's will handle all of the logistics! All you need to do is call one of our catering specialists and let them help you firm up the details. After that, we deliver your food, set up your tables and lay out the utensils. When your event is over, simply give us a call and we'll send somebody to pick everything back up.
Erbelli's has been serving the Portage and Kalamazoo areas for over twenty years. Having recently celebrated this historic anniversary, we know how fun – and hectic – it can be to throw big, celebratory events. However, we also know that it can be quite difficult planning the event itself and its accompanying menu. If you're considering a throwing a party, meeting, event or gathering, give one of the catering specialists at Erbelli's a call, we'll handle all of the food preparation so that you can focus on the fun!