Get the Best Pizza in Kalamazoo with Simple Online Ordering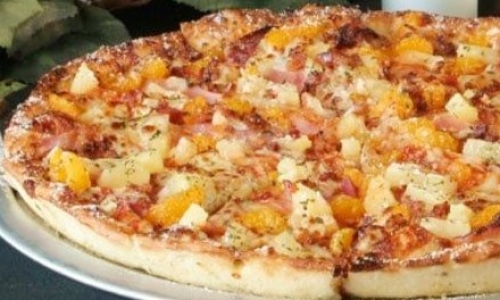 Erbelli's provides an easy-to-use online ordering service for everyone who is in the mood for the best pizza in Kalamazoo. Whether you're ordering for delivery or pickup, the pizza you order from Erbelli's will be fresh and satisfying. No matter if you're a first-timer or a returning consumer of our pizza, you're sure to be satisfied with any of the items you order when you order from Erbelli's.
Full options
Our online menu supports the entire in-restaurant menu, so if you would rather stay home or take your gourmet pizza somewhere else, you can get whatever it is you're craving. Erbelli's has the best pizza in Kalamazoo, but also has a variety of other great options for your choosing. We have sub sandwiches, wraps, wings, pasta, and more, making Erbelli's the best stop for when you want a full spread.
Options for allergens
Here at Erbelli's we believe everyone deserves to indulge themselves with great pizza, so we offer gluten free options on our online ordering as well. Gluten free options can sometimes be limited when looking for places to eat, but we offer gluten free appetizers, salads, subs, pasta, and pizza. Our gluten free options have a large selection compared to other locations as well, so you don't have to feel stuck getting a single option every time.
Specials online
We like to give deals to our loyal customers whenever we can, and you can take advantage of some of these deals with online-exclusive coupons! Our offerings change regularly, so you can get on and see what we have from time to time. We even offer coupons for our gluten free pizza! We think everyone should be able to enjoy the best pizza in Kalamazoo, and you can too with online deals.
Erbelli's provides the best pizza in Kalamazoo with loads of custom options as well as specialty topping combinations. No matter what you're in the mood for, we have something to satisfy at Erbelli's.