Get the Best Gourmet Pizza and Cuisine for Summer Get-Togethers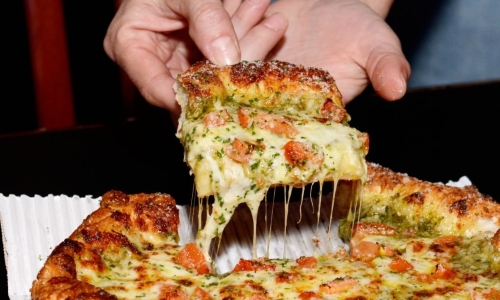 Summer is a time for families and friends to meet up and enjoy all the opportunities for gatherings that the warmer weather can provide them with. If you need to find the right food for your summertime parties and celebrations, you can count on Erbelli's to provide the best gourmet pizza Kalamazoo has to offer. Voted the best pizza restaurant in Kalamazoo in 2010, Erbelli's lives up to its reputation, delivering a variety of the best gourmet pizzas to families in Kalamazoo and portage.
Anyone Can Enjoy a Gourmet Pizza
It is no secret that pretty much anybody can enjoy a slice of pizza, and with the variety of options available from Erbelli's, you will be able to ensure that everyone gets a pizza that meets their tastes. With a selection of over thirty toppings, eleven cheeses, nine sauces, and a variety of crust styles, you will be able to create a pizza for any taste. Offering gluten free and even vegetarian options, you will also be able to meet any specific dietary requirements while also providing a delicious meal.
Whether you are taking your family out for a pizza or are gathering all your friends for dinner on a night out, Erbelli's can provide the perfect space for your group. With a party room at our Kalamazoo location available for free reservations, what better way to bring the best pizza Kalamazoo has to offer to your group than at the best pizza restaurant in Kalamazoo.
Bring Guests Delicious Gourmet Italian Cuisine with Our Catering Services
We can do more for your parties than pizza delivery. offering catering services for weddings, home parties, and other occasions. If you are looking for the perfect food to feed your guests, you will not go wrong with choosing the Italian food that Erbelli's can supply to your gathering. Able to serve parties of any range between 40 and 300 people, we can help you provide the best summertime events by serving the best pizza in town.
There is no better way to improve any summertime occasion than with a delicious gourmet pizza. Serving families, the best pizza in portage and Kalamazoo since 1995, Erbelli's is ready to bring you the finest in gourmet pizza and Italian cuisine when you order online! For more information on our restaurants in Kalamazoo and Portage, contact us today!