Find Great Meals Once Again at the Best Pizza Restaurant in Kalamazoo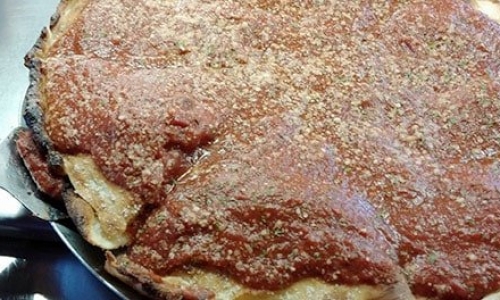 If you have been staying at home during most of COVID and are thinking about going out for the first time since everything started, consider coming to Erbelli's, the best pizza restaurant in Kalamazoo. Offering great eats and a comfortable environment, Erbelli's can bring a great experience to you and your friends or family. Through award winning gourmet pizza and unbeatable service, Erbelli's will ensure that your time spent back outside of your home is time well spent.
Same great taste
Even before statewide restrictions started to get loosened up as they have recently, Erbelli's has still been serving the same great taste that you remember. With a large variety of signature, gourmet pizzas for meat lovers, vegetarians, and more, Erbelli's provides all the options you can expect from the best pizza restaurant in Kalamazoo to satisfy your cravings. And, if you provide an alternative to pizza, we also serve some of the best calzones, fresh pasta, and more! Whatever Italian eats you're in the mood for, Erbelli's is sure to have what you're looking for.
Perfect for game day
With football season back at it, Erbelli's is a great option for either take-out or dine-in when you want to enjoy delicious pizza during the big game. Our gourmet pizza can be made to match the game you're watching, or simply be made with all your favorite toppings, so everyone can enjoy the game with great food. We take pride in providing the best pizza in Kalamazoo, and you can be certain that you'll enjoy ordering it too from the very first bite.
Dedicated to providing a quality eating experience, Erbelli's continues to serve our customers with the best service and food around. When you want the best pizza restaurant in Kalamazoo, trust Erbelli's to have everything you're looking for from a pizza restaurant.