Erbatizers Help Make Erbelli's the Best Restaurant in Kalamazoo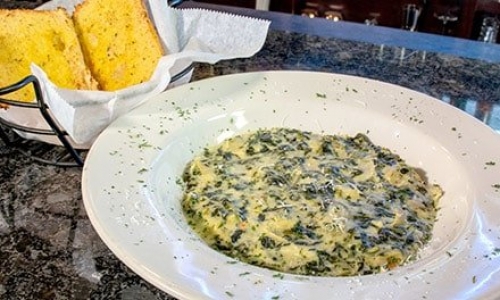 When you think of the best restaurant in Kalamazoo, you want to think of somewhere that not only has great entrees, but a great menu all around. When you stop in at Erbelli's, you know that your coming for the best pizza around, but you also get great appetizers as well. With Erbelli's appetizers, you can start off your meal right.
The classics
When you decide you're going to munch on delicious appetizers before your full meal, you've got great options at Erbelli's. If you're in the mood for something on the regular side of a menu, then our Erbetizers have options for you. With chips and cheese, jalapeno poppers, and a soup and salad bar, we have all the favorites.
Unique chttps://www.erbellis.com/menu/erbatizershoices
If you're looking to try something more adventurous from our Erbetizer menu, then we have choices for you as well. One of our favorites are our Prosciutto Bites. With sliced prosciutto wrapped around mozzarella and baked and served over fresh basil with balsamic vinegar and olive oil, they'll melt in your mouth with flavor. Another unique taste of Italy we serve is our Italian Spicy Salsiccia Soup. Made with spicy sausage and potato, our soup is the warm, delicious starter to get you in the mood for more food.
Make a meal out of it
Stopping by for lunch? Need a quick meal that will fill you more than our regular Erbetizers? We've got choices for you. A popular option is our Portabella Pizza. These "crustless" mini pizzas are two delicious portabella caps that get cleaned out and basted with olive oil, garlic, seas salt, and black pepper. We then line it with our pizza sauce and 3 toppings of your choice and top it off with cheese. This tasty Erbetizer will fill you up and show you why Erbelli's is the best restaurant in Kalamazoo.
As a proud provider of the best gourmet pizza in Kalamazoo, Erbelli's has the food and atmosphere to give you a great meal on every visit. If you are in the mood for Italian and/or pizza, there's no better place to visit than Erbelli's.