Enjoy Going Out in Warming Weather with a Pizza Restaurant in Kalamazoo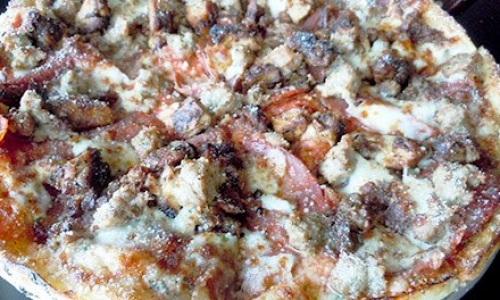 As we finally get temperatures reaching a comfortable level outside once again, you can make a trip to your favorite pizza restaurant in Kalamazoo. We have all missed going out and enjoying trips to our favorite local places, and Erbelli's is here to welcome any guests that want to make delicious pizza part of their time spent out in the spring and summer.
Eating at your pizza restaurant in Kalamazoo
We at Erbelli's know that this past year was a rough experience for everyone, and that is why we take pride in offering a pleasant and safe dining experience for families who visit. When families want a pizza restaurant in Kalamazoo that takes proper precautions for COVID, but also offers them the same great pizza and customer service that they are always used to, they know they can come to Erbelli's. And, now that vaccines have started to become more available, we will soon be ready to fully open for the summer for great pizza to make for the perfect day.
Pizza time in the sun
With all our regular options for pizza available for delivery as well, you can enjoy delicious pizza from your favorite pizza restaurant in Kalamazoo wherever you want! Whether you are simply enjoying warming weather and want a great meal to enjoy or are celebrating a special event, Erbelli's can provide you with the best pizza in Kalamazoo. Find the perfect pizza that matches your tastes by looking through our online menu, and make sure to ask for it next time you make an order!
Offering quality experiences for both on-site dining as well as delivery, Erbelli's is the pizza restaurant in Kalamazoo that you can count on for a great time as weather starts to warm for the year. Contact us soon to get started on an order!