Choose Erbelli's Catering for Your Next Event or Party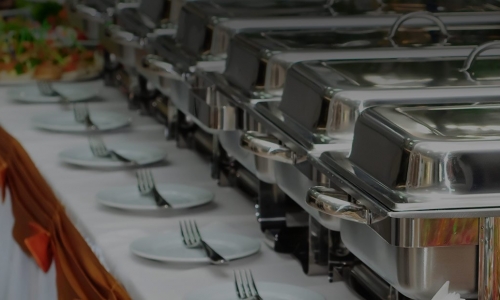 Erbelli's is known for their gourmet pizza, pasta, salad, and other Italian favorites both in the restaurant and for delivery, but many people aren't aware that Erbelli's has the best Kalamzoo catering service! Whether it's for a wedding rehearsal dinner, birthday party, rehearsal dinner, workplace events, or any other gathering, Erbelli's will provide gourmet Italian food, plates, utensils, and napkins – all you have to do is tell us how many people you need to feed, what you want to eat, and when and where we need to set up! We have catered events with as few as 40 people, all the way up to 300! So, no matter your group's size, Erbelli's can accommodate you.
We have an extensive catering menu that includes pasta (lasagna, spaghetti, mostaccioli, cheese ravioli, manicotti, fettuccine alfredo, picante pesto chicken pasta, and sostantivo [fire] chicken pasta), sides (breadsticks, chessie erbbie bread, cinnamon sticks, chicken tenders, hot wings, jalepeno poppers, soup, meatballs, chicken fries, chips and homemade salsa, shrimp cocktail, cheese and crackers, pasta salad, and artichoke dip with chips), salads (garden salad, grilled chicken salad, chef salad, antipasto salad, greek salad, caesar salad, and q salad) as well as your choice of subs, wraps, or our award winning gourmet pizza! As you can see, you can make sure you have something for everyone and when you're done we'll come by and pick everything up.
Erbellir's has been a part of the Portage and Kalamazoo communities for over 20 years. We absolutely love what we do which is why we offer services above and beyond that of a typical local restaurant. If you have a party or event to plan for and have been looking into providing catering, do not hesitate to give us a call. Everyone loves pizza!