Celebrate Family this Summer with the Best Gourmet Pizza in Kalamazoo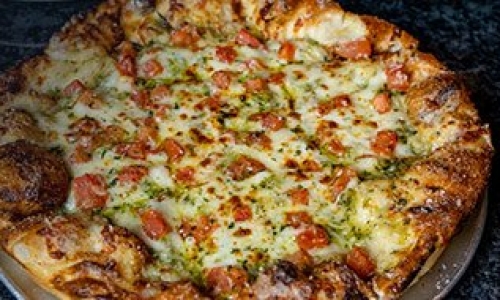 When you're together with family this summer, there's no better way to enjoy each other's company than to share a meal of the best gourmet pizza in Kalamazoo. Having served families since 1995, we know that our pizza can put a smile on everyone's face when they're together. Next time you get together with your family, trust Erbelli's to offer the delicious options you need.
Options for all
Part of what makes Erbelli's the best gourmet pizza in Kalamazoo is our variety of options for toppings and ingredients. Whether your family has a classic pepperoni lover, a vegetarian, or even someone with a gluten allergy, Erbelli's has everything for every get-together. We also provide fresh pasta and fresh, crisp salads, so you get all the choices you need.
Large groups
If you are having a larger family get-together like a family reunion, Erbelli's can provide professional catering so you can enjoy all your favorites with little hassle. We can cater gatherings anywhere from 40 to 300 people, so even the biggest family events can enjoy the best gourmet pizza in Kalamazoo. By simply giving us a call at our catering hotline, we can plan out when and were to be for your event, as well as what dishes you want for your meal.
Serving all Kalamazoo
With a location in Kalamazoo and Portage, Erbelli's can serve your family almost anywhere in the greater Kalamazoo area. We take pride in serving great Italian food to Kalamazoo, and if you're in the area, we've got the food you and your family need for gatherings.
Erbelli's offers the best gourmet pizza in Kalamazoo through delicious combinations, a wide variety of custom-made pizzas, and more. To get your family gathering great food catered with us, call and schedule today!