5 of the Most Satisfying Times for Pizza Delivery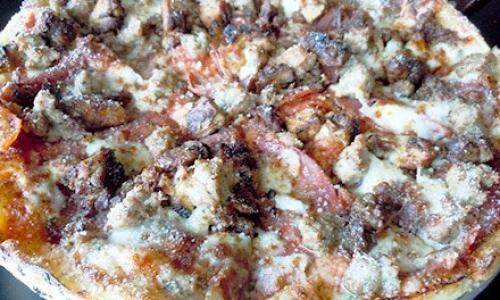 Let's face it, having a pizza delivered is pretty great any time. It saves you from having to prepare a meal, it's a widely beloved food that is sure to appease even the pickiest of eaters and it's just a delicious, easy answer to the all-to-common question, "What's for dinner?" But sometimes, having a pizza delivered is just a little more satisfying. In this post, we're going to look at five of the best times to take advantage of Erbelli's pizza delivery.
1. After a long day at work
When the work day ends, you drive home, kick off your shoes and finally get to sit down for a little well-earned relaxation. However, this relaxation is pretty short lived if you have to worry about preparing dinner. Ordering pizza delivery can extend that time, allowing you to get a little more rest before the next work day.
2. After winning an important game
Obviously, kids love pizza! After a big Little League or rocket football game, what better way to celebrate than with a pizza delivered to your door? Your kids will love it and, more importantly, you can sit back and enjoy the victory without the distractions of cooking.
3. As a lunch break surprise
Your employees work hard, why not reward them? Typically, employees disperse and take their lunch breaks at various times throughout the day. With pizza delivery, you can get the whole team together and sit down for a nice "family lunch."
4. When you have unexpected guests
When people pop in unexpectedly, dinner plans go out the window. Instead of feeding four, you may need to feed eight. A quick solution is to have food delivered, allowing you to order exactly the amount needed and saving you tons of preparation and cleanup time.
5. To celebrate a birthday
Some of the best birthdays aren't huge productions, they're just relaxing, hassle-free hours at home where you can spend the whole day in your pajamas if you want. By ordering out, you can stay in your pajamas, skip the dishes and enjoy a fresh, hot meal delivered into your waiting hands.
At Erbelli's, our delivery is designed to make your life easier. We know that, in Kalamazoo pizza delivery options are abundant, that's why we will deliver everything on our menu. From award-winning pizzas to our unique collection of Erbatizers, we offer a little something for everyone. So, if you're looking to spend a quiet evening in – or morning, or afternoon – give us a call! We'll handle the details so you canhttps://www.erbellis.com/about-us/blog/2015/07/www.erbellis.com/menu just kick back and take it easy.